Description
This next level is all about stepping into ourselves as CREATORS.
This means accessing a new level of grounding, of connection with the divine spark, of clarity of intention and of personal power. (Do you feel it calling you? ;)).
How? We access 3 symbols that help us direct Reiki energy in new ways.
This will allow us to :
Charge up the nutritional value of our food

Clear the energy in spaces

Amplify the energy of what we're creating (our hopes & dreams)

Supercharge our mental and emotional healing

Deepen and strengthen the Reiki we give others



…and… last but not least


Send Reiki through time and space (think of friends or family members in another city you'd like to help…)




Heal your past with Reiki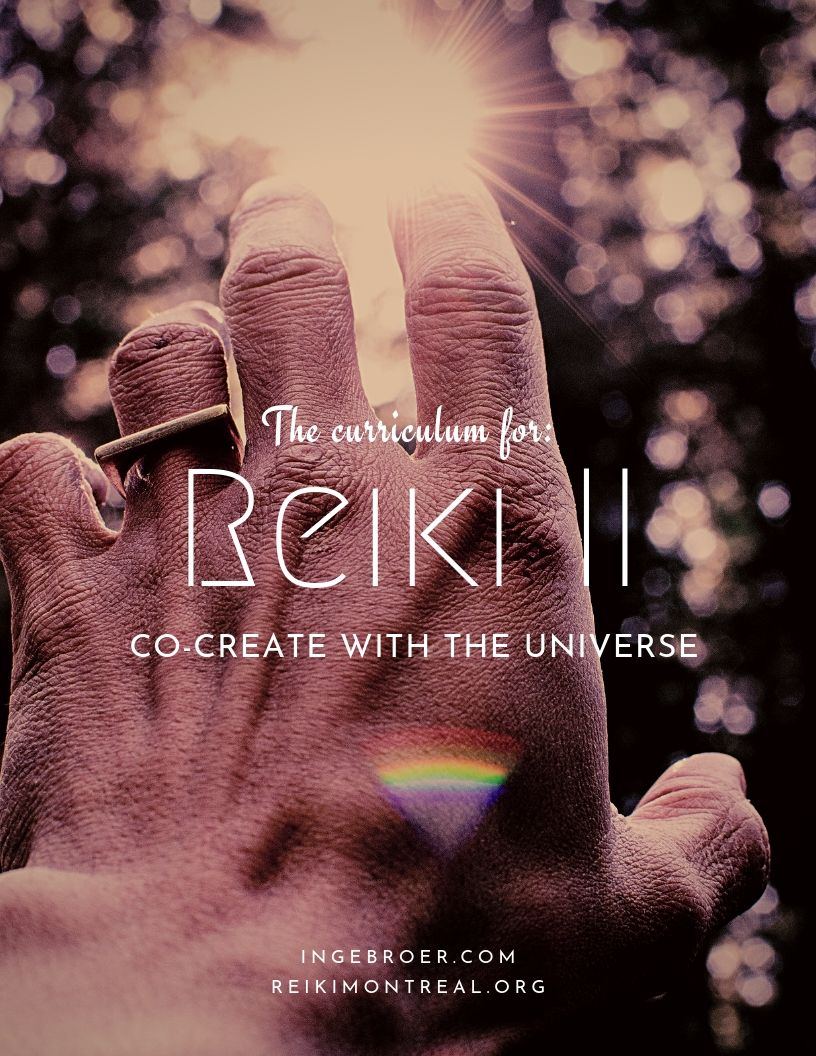 RECEIVE THE REIKI II COURSE CURRICULUM
Enter your name and e-mail here.