let's walk this path of healing together
In every interaction, my aim is to empower you to be the most powerful healer you can be – whether you're healing yourself or others. I do this by following the energy & guiding you with the best tools I have. These may include mindfulness, reiki, visualization, intuitive reading, cord cutting, card pulling and more. Get to know me better here. 
Together, we lovingly dissolve patterns, we transform your stuckness into growth and create space for clarity & peace to return. 
(offered online and locally in Montreal) 
For you if:
You're feeling stuck, not making sense to yourself or you're craving loving support & guidance on your healing journey.
In an intimate setting of 6 students or less, you will be guided to become the healer you are. 
Whether you're just starting out and have a yearning to learn energy work through Reiki or you're ready to go deeper in your soul-work or you're wanting to make a living facilitating healings for others, Energy School has something for you. It generally all starts with .
(offered locally in Montreal)
For you if: 
You're ready to become the healer you are.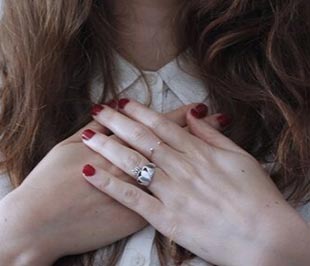 These guide you to heal yourself. You receive prompts to increase your awareness, shift your vibration and take the action you need to create a new reality for yourself. 
(offered online)
For you if:
 You have a smaller budget & you're ready to take your healing into your own hands.
About me
Personal Journey
My heart is full as I reflect back to how many things have opened up for me and healed since I started this work.  Some major themes for me have been: healing my social anxiety, learning to trust my voice, emotional volatility, intense sensitivity, opening my intuition and healing my sense of worth and "enoughness". 
And I know that if I've healed these themes, you can too. 
My journey has had its twists and turns, its highs and lows and I'm grateful to be on this amazing adventure called life. In the end, no matter how many tools and frameworks I have learned, my greatest teacher has been life. Taking it one step at a time, following my curiosity have been the greatest blessing. It would be a pleasure to share more about my story. You can read more here and feel free to ask me any question you like during a discovery call. 
It would be an honour to be a part of your healing journey, whether it be as your teacher, energy healer or guide from afar with a self-healing journey. 
 Educational Journey
2013 – present – Seeing clients with Reiki Montreal (my first business, still running).
(Over 6 years of experience).
2013 – present – Many continuing education programs and retreats
(many with Ramya Memmi, Lynsey Landry & the Centre for Mindfulness Studies).
Notably: Tarot, Astrology, Akashic Records, Chakras 8 through 12, Reiki Master Training, Tools from Alexandre Nadeau, Clairvoyant Reading with a Buddhist angle, Vipassana, Zen retreat "Who is in" and MBSR Teacher training.

2012-13 –

Masters of Neuropsychology from University of Montreal
2011-13 – Certificate in Energy Medicine from NHC Institute
This included Reiki I, II, III, Clarivoyant Reading I, II, III, Sound Healing I & II, Anatomy & Physiology and many more, totaling 525 hours of in-class hours. 
2006-10 – Bachelors in Psychology from McGill University
 healing Methods
The guiding methods in my work are Reiki and Mindfulness, but what actually happens in a session is that we follow the present moment together. We welcome what's here with grace and kindness. We may seek to understand it better with whatever framework is à propos (tarot, intuitive rading, chakras, past lives, cord cutting), always moving you towards greater wholeness and greater self-love. 
Oh, and have you been wondering how to pronounce my name? 
Imagine an "a" instead of the "e" and you're good: Inga!
(Inge is a dutch name… and it's a little tricky to pronounce if you're not dutch or german, so it's gotten its cultural revision when we moved to Quebec when I was 7) 
on my journey
Both my work and I are always evolving and growing. The constant is a continual practice of meeting the present moment  as it is, with grace and kindness and seeking to help my students and clients to do the same.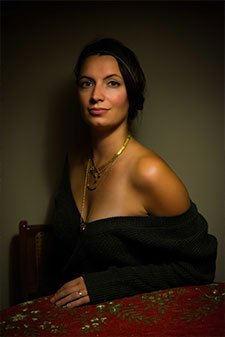 at my most regal
Owning my worth and my "enoughness" has been a big theme on my healing journey. Reclaiming my capacity to choose for myself has been huge This is why empowering my clients to make their own choices and become their own healers is so central to my work.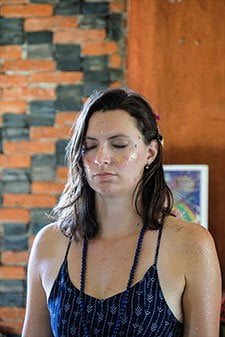 on retreat
Continuing to do my own healing work is very important to me. This inner world is endlessly fascinating – there is always more to discover, always more to reclaim and always more to love. For me, it's this guiding principle of love that is the most important.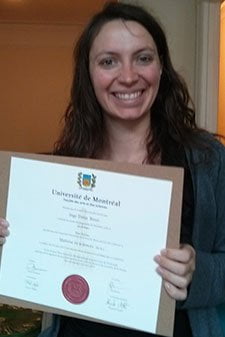 Getting my Masters
(in Neuropsychology from University or Montreal)
One of my defining characteristics is my love for learning. To be totally honest with you, I dream of one day putting together everything I've learned in one comprehensive system – neuro-informed energy work.